Live Display has received initial upgrades, in anticipation of more.
The underpinning infrastructural improvements allow for total dollar amounts and unique donor counts to be more accurately and reliably displayed. Learn how to
set up Live Display
and
use Live Display during virtual events
.
An important milestone has been achieved in building a better login experience for Give Lively members (donors and nonprofit administrators):
a revised, "unified" login page has been launched for these users (see below)
the new, clean password reset style and flow, launched in late June, has been linked to it.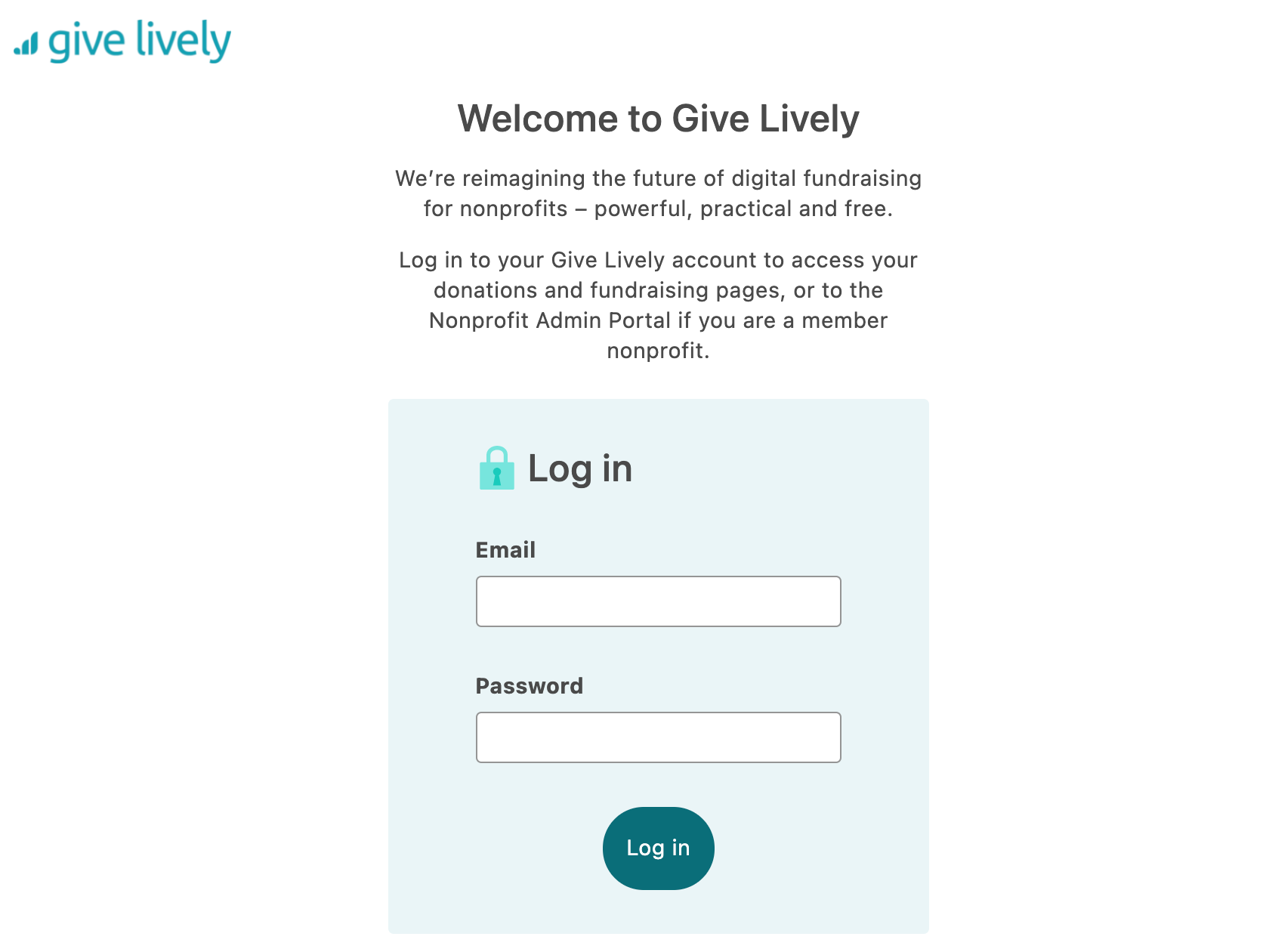 This is key progress toward achieving a second structural improvement project: a more unified approach to information available to users/members with multiple Give Lively identities (donors, fundraisers, nonprofit admins).